Upper Marlboro Firewood Delivery 20772
Dense, Hardwoods From Logging Operations
Over 35 Years of Business
Real Cord Delivered
100% Customer Satisfaction Guaranteed
We have been serving our commercial and residential customers in Maryland for over 35 years. When our clients ask about our firewood we say with 100% complete confidence that you will not be disappointed with the ultra premium quality of wood you will receive. Our firewood is sourced from only the top rated logging operations in Washington Dc. If you have been looking for Firewood Delivery Upper Marlboro 20772, and are wanting to plan ahead for this season and order a full cord, give us a call.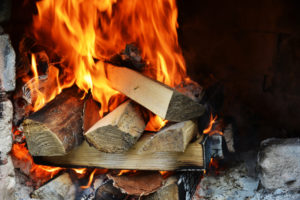 Order Your Well Seasoned Firewood Today!
240-849-5760
Full Cord Guarantee
Its simple, you say you need a full cord of firewood, and thats what we will deliver every time. Without complications. You order a cord of wood from Brian Washington, we bring a full cord. So many suppliers bring wood by in a pickup truck or give you by the load or estimate how many cords the wood is. When we bring wood out we Guarantee 8′ by 4′ by 4′ or We Will Refund the Difference.
Stack It. Measure It. Count on It.
Firewood For Sale Upper Marlboro 20772
Brian's Firewood Washington Dc has firewood for sale in Upper Marlboro 20772. Our friendly staff of employees is ready for your call. Our services are exceptionally fast and our firewood is well stocked and ready to be delivered. We offer firewood for Delivery Upper Marlboro 20772 for residential and commercial use.
Bon Pit Firewood
Cooking Firewood
Indoor/Outdoor Fireplace
Restaurants
Retail Stores
Wood Burning Stove
Our delivery is fast and efficient and our customers are always 100% satisfied with the service and quality of firewood delivered. We will send you a full cord of firewood, and offer stacking as an option. Contact us today for pricing options and availability.
High Quality Premium Cut Firewood Maryland
Our ultra high quality premium cut firewood is the best in Maryland. When we are choosing our firewood, the trees are sourced from healthy trees that are in a good state and alive. Unlike many companies that source their firewood from tree removal companies. We give you healthy long burning, bug free firewood, delivered to your location.
We're the firewood delivery specialists keeping you warm throughout the winter. When you need firewood delivery, we have the best wood around. Call Brian's Firewood Firewood Delivery for prompt service and the best firewood delivery and service around. You can't beat the warmth and smell of great, fresh firewood and we can deliver as much as you need to your door.
About Us
Brians Firewood Washington Dc has been in business for over 35 years. As a growing company we know what our clients needs are and how we can fulfill them by always delivering our best. You are guaranteed superior customer service, ultra premium firewood, and a hassle free delivery process. If you have been looking for a reliable, locally operated firewood company, choose us, Brians Firewood Washington Dc, is ready to deliver your desired amount of firewood to your chosen location.
Call The Top Rated Firewood Delivery Company Today
240-849-5760
Brians Firewood Washington Dc
Average rating:
3 reviews
Nov 1, 2018
I burn firewood for my home daily, so quality definitely matters- and brians firewood washington dc always delivers the highest quality wood!
Nov 1, 2018
I received what I asked for, and they delivered it right to my doorstep! This is quality firewood!
Nov 1, 2018
My family and i Swear by them and will only use them in the future! Great firewood, friendly service!